We Needed The Safest Stair Climbing Solution For Our Pet, And We Knew Others Did Too.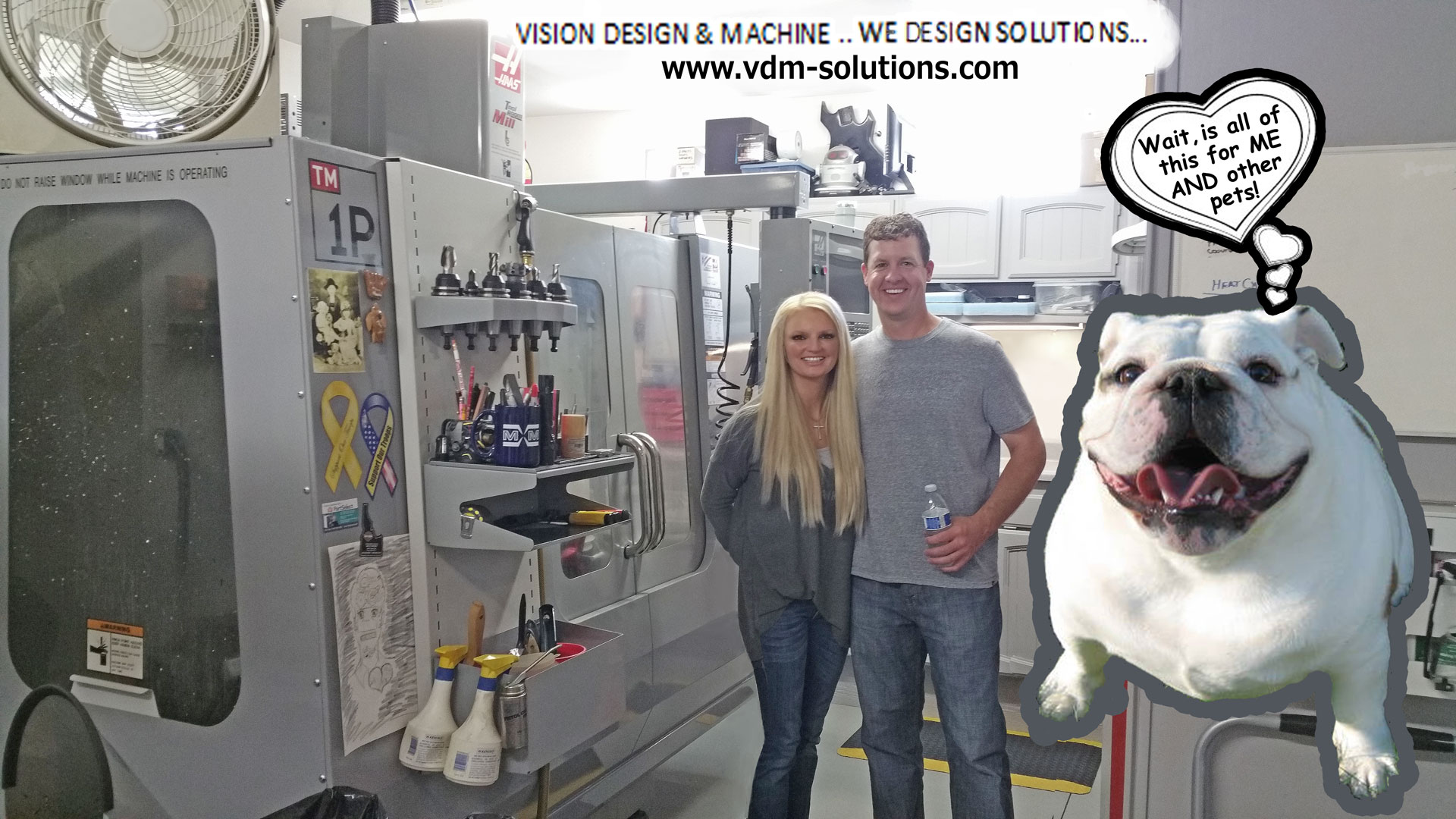 This is us, my husband Jeff and I (Shelise) of eighteen years, along with Ms. Ula (who is the reason the sun even rises and sets, ha!). I first want to start by giving all of the Glory of this product to God and thanking Him for blessing each one of us He Willed together in developing it – people who have the purest passion and purpose to love His creatures enough to make change that improves their lives. We also want to thank anyone who has ever unconditionally loved and cared for a pet. The positive role you play in their life is critical to their continued health and happiness. Animal welfare and advocacy are what put fire in my belly and spark the deepest part of my heart. Simply put - it IS what emotionally drives me to help other caretakers learn about their pet product options.
Our determination in finding a stair climbing solution for pets began ten years ago when our beloved English Bulldog named Ula (and inspiration behind our company named U.L.A., LLC - which also stands for our belief in Unconditional Love for Animals) had to face the frightening and painful task of climbing stairs several times a day. If you have ever had to experience the helpless feeling of seeing your pet suffer while going up or down a flight of stairs, you are willing to subject your own body to weekly chiropractic visits in order to carry them to safety yourself. After having a clear and vivid dream one night about a device that could help Ula out, I woke up the next morning and began eagerly searching for a product that would carry her up and down the stairs, without relying on my own physical abilities to do so. I was devastated, nothing of the kind existed. I spent months researching pet and human stair lift/elevator options, reaching out specifically to pet product companies, diving into pet product lines, learning how to read product patents, listening to pod casts about the Pet Care Industry and advancements in it, joining pet community blogs, and I realized that we were only one of so many people in desperate search for the same solution for their beloved pet.
I felt physically nauseous when other pet people would share with me how they had to put their pets down prematurely because they didn't have a safe full-body stair climbing support available to them, or that their pet was young and perfectly healthy until that one horrible day when they came running down the stairs too quickly and..., or how one spouse has slept on the main level of the house for the last three years, just so their family pet didn't have to sleep alone after no longer being able to get up the stairs to sleep next to them both in bed, which they had done their entire life. I KNEW we HAD to help by doing something, but we couldn't do it alone.
This sense of profound need and Trust in The Lord's direction through prayer is what fueled me to team up with Y Chrome Customs, LLC and Vision Design and Machine over the last nine years, in order to determine the best way to help a pet painlessly climb stairs and to create and develop a Pet World's FIRST. The tireless hours spent with various industry experts and animal loving perfectionists, along with people I'm certain defined what it truly means to be resilient - finally paid off and PAW LIFT® was born! Our precious Ula now enjoys a new pain free anxiety free life, in hers.
And because we acknowledge that PAW LIFT® has been a special gift and opportunity given to us to be shared with others, it's monetary blessings will be going to several small but mighty animal care organizations and sanctuaries, whom I have personally worked with over the years. These selfless people have hearts of gold, and they make positive differences by introducing life-changing programs into their communities, schools, prisons, emergency services, and churches - where they educate people about the benefits of the beautiful animal human bond.
We have purposefully made it our mission to share this incredible product with you and your pet, and will continue being a positive loving support in whatever you do to improve the life of your pet. They count on you to be there for them, now count on us to be there for you.